Getting from Here to There - Advancing Your Sustainability Solution
When
September 19, 2023
4:00 - 8:00 PM
Where
UMass Lowell Innovation Hub
110 Canal Street, 3rd Floor
Lowell, MA 01852
The UMass Lowell Innovation Hub and Hamilton Brook Smith Reynolds are hosting a one-night-only experience geared toward startups and small businesses in the green tech and sustainability sectors.
Listen to startups speak on their experience making their way through the market during the Fireside Chat and hear from industry professionals during the Innovation Panel discussion. Keith Wood, Counsel at Hamilton Brook Smith Reynolds, will co-moderate the Innovation Panel. Mary Lou Wakimura, Principal and Chair of the Board of Directors, will participate as a panelist on the Innovation Panel.
Also, don't miss the engaging networking and Innovation Showcase sessions, where you will have the chance to talk with entrepreneurs at various stages of development and like-minded, sustainability-focused community members.
AGENDA
4:00-5:00 – Registration, networking, Innovation Showcase
5:00-5:15 – Welcome remarks
5:15-6:00 – Fireside Chat with established startups' journeys
6:00-7:00 – Innovation Panel Discussion with Industry Professionals

Equitable access to the sustainability innovation ecosystem - What resources are available for historically under-served and under-represented entrepreneurs in this space?
Intellectual property – How do I protect my sustainability innovation?
Product Development – What resources are available to develop my solution?
Business plan / Generate revenue – Who will use/buy my innovation?
Funding – Grant resources, investor options (strategic, private equity, venture capital

7:00-7:15 – Q&A from the audience
7:15-8:00 – Networking, Innovation Showcase
8:00 – Program close

Fireside Chat Speakers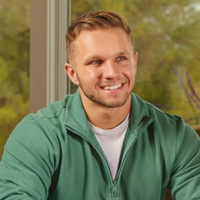 AJ Boatman - Boatman Shoes
AJ, age 23, is the owner and President of Boatman. Boatman Shoes offers luxury, sustainable boat shoes made from vegan cactus leather.
AJ has always had a passion for quality apparel and wanted to start a business of which he was proud. "Save the earth, one style at a time."
Boatman started in 2020 after research bridging the gap between sustainability and fashion. AJ and his team have more exciting innovations in the works!
Learn more about AJ.
Learn more about Boatman Shoes.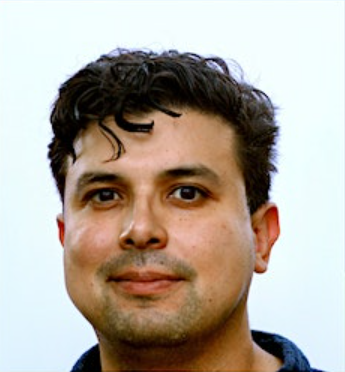 Daniel Canestaro-Garcia, Folia Materials
Daniel Canestaro-Garcia serves as the Senior Director of Engineering at Folia Materials lab in suburban Boston.
Daniel received his BSc, Physics from the University of Houston and has over 20 years of experience in materials engineering and fabrication.
As head of engineering, Daniel is responsible for product design and manufacturing, custom equipment fabrication, and engineering management at Folia. He also leads hiring, sourcing, IT, project management, and team management.
Learn more about Daniel HERE
Learn more about Folia Materials HERE
Fireside Chat Moderator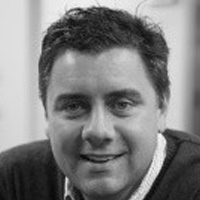 Brian Bolton – StitchDX
Brian is CEO at StitchDX and a senior B2B digital marketing entrepreneur with 20 years of marketing, sales, and project management experience.
He is an expert at driving strategy, demand generation, and promoting complex products and services to C-levels in B2B & B2C companies. Proven expertise in building and deploying results-driven inbound marketing and sales enablement programs, identifying incremental revenue opportunities, conceiving and implementing new business initiatives, managing remote and onsite teams, and building relationships throughout customer organizations.
Learn more about Brian.
Innovation Panel Speakers
Stacy Swider, MassVentures
Stacy Swider is the VP of Investments at MassVentures and is an investor in early-stage deep-tech in MA.
MassVentures is one of the oldest ventures firms in the US. It's fund targets early-stage deep-tech startups based in MA. Beyond venture capital, MassVentures also manages several grant programs and a revenue-based loan program.
Previous to working at MassVentures, Stacy served as the Director of the SBIR Center of Excellence at the UMass Lowell Research Institute. Prior to that, she had a career in materials science and applied physics focused on crystalline materials for semiconductors, optics, and sensors. She was also a startup co-founder, and worked in various operational roles in industry. She has a BS in Materials Science from MIT.
Learn more about Stacy HERE
Learn more about MassVentures HERE
Karen Baldeschwieler, Zenagos
After working in the education industry for over 30 years as entrepreneur, intrapreneur, and senior executive, Karen Baldeschwieler co-founded Zenagos, so they could provide training and coaching to small business owners and their teams.
Zenagos focuses specifically on small businesses who sell services to corporate executives (B2B). Zenagos helps small businesses via:
Training programs that make their employees both more productive and more promotable.
Training for small business owners who are subject matter experts but lack formal business training. They improve the owner's understanding of their financials, enabling them to forecast revenue more accurately, learn their true customer acquisition costs, build a better sales funnel, choose more cost effective marketing channels, etc.
Unlimited feedback from the Zenagos Experts during our program
Access to their network of senior executives
Learn more about Karen Baldeschwieler HERE
Learn more about Zenagos HERE
Charles Smith, Entrepreneurship Center at Community Teamwork
A successful SBA Lender with over 15 years of experience, Charles Smith is always looking forward to working with people to help their small business grow.
Charles Smith joined Community Teamwork with over 14 years of SBA experience and 20 years of government lending experience. Charles has been involved in lending for his entire career.
Charles is excited to be working with the entrepreneurs in the Merrimack Valley and looks forward to the challenge of providing access to capital in these communities. He believes in giving entrepreneurs from all walks-of-life, no matter their stage of business, a chance to grow their business using all of the programs available to entrepreneurs, including conventional and SBA lending.
Charles is an Adjunct Professor and PH.D candidate in 2026 at UMass Lowell, a graduate of Texas Tech School of Law, Rawls College of Business and Texas and Prairie View A&M University. When not working or in school, Charles enjoys downtime with his family, including a young son and daughter.
Learn more about Charles Smith HERE
Learn more about Entrepreneurship Center at Community Teamwork HERE
John Hitt, Massachusetts Clean Energy Center
Since April 2020, John has been General Counsel at the Massachusetts Clean Energy Technology Center (MassCEC), a leading quasi-public agency focused on promoting economic and workforce development, innovation and equity in the clean energy sector in Massachusetts.
In his role at MassCEC, John serves as a member of the executive leadership team, heads up the legal function, oversees government affairs and human resources and previously served as the interim managing director of investments.
Before joining MassCEC, John worked in various roles in the Fidelity Investments (FMR Corp.) legal department for over 19 years, most recently as an SVP and Deputy General Counsel, leading a team responsible for the full range of legal support for Fidelity's institutional and intermediary asset management business, asset management international offices and serving as Chief Legal Officer for the Strategic Advisers group of mutual funds.
Learn more about John Hitt HERE
Learn more about MassCEC HERE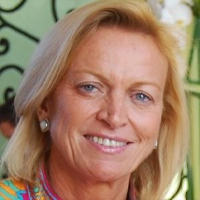 Barbara Russell - CapW Global
A recognized authority, thought provoker, and frequent speaker on venture capital, early-stage startups, fundraising, diversity, inclusive finance, FinTech, entrepreneurship, EdTech, CleanTech, finance, and pitch competitions.
Barbara just completed serving as a judge in her TWENTIETH pitch competition (virtually, of course) since COVID began with such competitive ones as: Rice U. Pitch; NYState Bus Plan Comp; BU BuildLab; and previously, MIT Inclusive Innovation Challenge; NFTE; HarvardiLab, and UMASS.
As a founder of Cap W, she realized her longstanding mission to advance the ability of the most promising early-stage companies to succeed through our model of investing and accelerating women and POC-led businesses in tech and tech-enabled companies, principally focused on the AI, ML, VR, and ed-tech sectors. We provide strategic advice that maximizes the ability of these companies to scale via targeted fundraising from optimal and inclusive strategic, venture, and other capital sources.
Learn more about Barbara.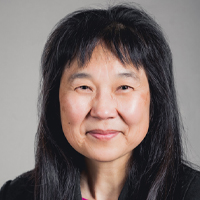 Mary Lou Wakimura– Hamilton Brook Smith Reynolds
Mary Lou assists clients with patent preparation and prosecution, copyright registration, and portfolio management. She has particular experience with computer-related technologies and systems relating to imaging, video applications, mobile applications, and machine learning. Mary Lou's practice also includes preparing infringement opinions and conducting due diligence on computer and software technologies. She advises on open source software licenses and other software licensing agreements.
Learn more about Mary Lou.
Innovation Panel Moderator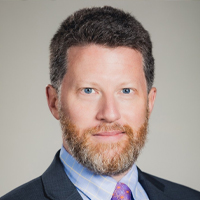 Keith Wood – Hamilton Brook Smith Reynolds
Keith is a trusted advisor in intellectual property matters both in the U.S. and abroad, with over 20 years of experience with a focus on patent prosecution and Inter Partes Review (IPR) Proceedings.
With a Harvard Physics background, Keith is a seasoned patent prosecutor. Keith draws on his technical and legal expertise gained in patent prosecution to provide an insightful understanding of issues in IP litigation and administrative proceedings.
Keith assists clients in obtaining patent rights worldwide, managing large patent portfolios, and creating consistent strategies across multiple jurisdictions. He has successfully counseled clients in numerous IPR proceedings at the United States Patent and Trademark Office (USPTO). He advises clients, including startups, universities, and companies of all sizes, with building strategic patent portfolios.
Learn more about Keith.