Giovanna Fessenden, Counsel at Hamilton Brook Smith Reynolds, Is A Speaker at the Casino Esport Conference (CEC) in Las Vegas
When
September 5, 2019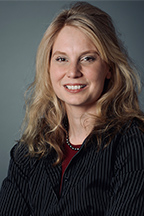 Intellectual Property blockchain expert, Giovanna Fessenden, Counsel at Hamilton Brook Smith Reynolds, spoke at the Casino Esport Conference (CEC) on September 5, 2019, in Las Vegas. Giovanna's panel discussed payment systems for cryptocurrency and blockchain, digital payment systems, and verification software.
The Casino Esports Conference is a two-day hands-on event connecting the casino world directly to the esport players, marketers, developers, products, services, event providers, lawyers and educators. This event provides the most direct and informative connections to facilitate the infrastructure for all gaming establishments looking to incorporate the esport gaming world, as well as iGaming and skill-based gaming. In addition, this year's CEC will include topics and conversation addressing the new legal developments regarding sports betting in the United States.
Visit CEC's website for more information on this event. Click here to view the full conference agenda.

The other members of the panel are:
Moderator: Cory Ross – Marketing Manager, Peer play blockchains
Silvana Gutierrez - Senior Marketing Associate at RSM US LLP
Grant Johnson, CEO, Esport Entertainment
Kingsley Edwards, CEO, Flote