LES Annual Meeting Roundtable Discussion on Blockchain Innovation
When
October 22, 2019
On Tuesday, October 22, 2019, Mary Lou Wakimura, Principal, and Giovanna Fessenden, Counsel, moderated a Roundtable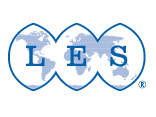 Discussion, at the 2019 LES Annual Meeting in Phoenix, Arizona.
Giovanna and Mary Lou provided legal insights to their group about the current blockchain innovation environment. The future of blockchain technologies were discussed, including blockchain open source licensing issues and blockchain innovations in gaming, esports, luxury goods, collectibles, swag, identity attestation, and healthcare.
Click here to find out more information on the LES Annual Meeting.
The LES Annual Meeting connects more than 500 intellectual capital management decision-makers and thought leaders around the world to discuss innovation, the evolving licensing field, and the future of Intellectual Capital Management.