2019 AUTM Annual Meeting - AI and Precision Medicine: Growing IP Licenses and Assets
When
February 11, 2019
On February 11, 2019, Mary Lou Wakimura moderated a panel discussion at the 2019 AUTM Annual Meeting in Austin, Texas. The panel topic titled "AI and Precision Medicine: Growing IP Licenses and Assets" reviewed intellectual property and licensing arrangements for artificial intelligence precision medicine technology.
Joining Mary Lou in the discussion were panelists:
Increasingly, Artificial Intelligence (AI) is being applied to the medical field. From disease-specific diagnostics to patient-precise surgery and therapeutics, the AI architecture employs analytical software and patient-based training data. Universities, especially those affiliated with a medical school or research hospital, may be uniquely situated to license out the training data separately from the analytical software. Collaborating universities and affiliates may pool their training data resulting in a data collection that is in high demand by industry, and new licensing opportunities.
Hamilton Brook Smith Reynolds is a proud sponsor of the AUTM 2019 Annual Meeting.
The AUTM Annual Meeting is organized and developed by experienced technology transfer professionals who represent a range of institutions — large, small, public and private universities, industry representatives, government agencies and hospitals and research institutions.

Moderator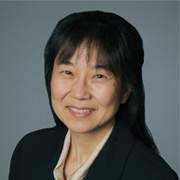 Mary Lou Wakimura
Principal
Hamilton Brook Smith Reynolds
For over 30 years, Mary Lou has assisted clients with patent preparation and prosecution, copyright registration and portfolio management. She has particular experience with computer-related technologies and systems relating to imaging, video applications, medical systems, mobile applications, virtual currency, and other platforms (cloud based, SaaS), bio/chemical analyses and processing including bioinformatics and medical diagnostics, machine learning, alternative energy, social networks and associated operations, and electro-mechanical matters, with and without a software component. Mary Lou's practice also includes preparing infringement opinions and conducting due diligence directed to computer and software technologies. She advises on open source software licenses and other software licensing agreements.

Panelists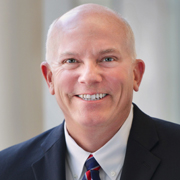 Michael Dilling, Ph.D.
Director of Baylor Licensing Group
Baylor College of Medicine
Michael Dilling is the Director of the Baylor Licensing Group (BLG), the technology licensing team at Baylor College of Medicine, a leading biomedical research institution and the only private medical school in the Southwestern United States. He is responsible for managing the activities of five licensing professionals, an industry agreements professional, and two administrators. Currently leading efforts at BCM to restructure technology commercialization efforts to increase effectiveness and improve outcomes. Guided the development and launch of an online disclosure application to simply faculty interaction with BLG. Responsible for spearheading collaborative efforts with BCM Technologies (BCMT), BCM's wholly-owned venture development subsidiary, to identify and catalyze the formation of new start-up companies. He serves on the Board of Directors for mAbVista, Inc., a new BCM start-up company dedicated to the production of monoclonal antibodies.
Michael has fifteen years technology transfer experience managing a diverse portfolio of biomedical technologies in a leading university technology transfer program with a focus on producing licensing outcomes.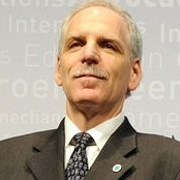 Steve Levine, Sr., Ph.D.
Director of Health and Life Sciences and Chief Strategy Officer
Dassault Systemes
Dr. Steve Levine is Senior Director of Portfolio Management and the leader of the Realistic Human Simulation initiative at Dassault Systèmes SIMULIA. Since 2006, Steve has been responsible for leading SIMULIA's strategy and long-term vision of enabling science and engineering software to deliver on its full potential. He began his career at Engelhard Corporation, where he founded and led a simulation group in corporate R&D. Steve subsequently joined a startup molecular modeling company called Biosym Technologies, which grew to become the leading molecular modeling provider for the pharmaceutical, chemical, and materials industries. The company eventually became known as Accelrys Inc. and was recently acquired by Dassault Systèmes and re-branded as BIOVIA. During his 16 years at Accelrys, he held a number of positions including Director of Product Development, General Manager of Materials Informatics and Senior Director of Corporate Development. Steve holds a Ph.D. in Materials Science and Engineering from Rutgers University.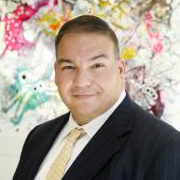 Daniel Dardani
Technology Licensing Officer
MIT
Daniel Dardani, Technology Licensing Officer, is an intellectual property licensing professional at the MIT Technology Licensing Office – the country's premier technology transfer office. Daniel has over 15 years of experience at MIT managing a large and sophisticated portfolio of technologies including: computer and information technology, patented algorithms, copyrighted software, digital imaging, video games, machine learning/AI, and cyber security technologies. Daniel has negotiated license agreements with countless businesses from startup companies to SMEs to Fortune 500 global corporations. He counsels inventors and entrepreneurs on how to protect and leverage university technologies into commercialization opportunities. Daniel is a Certified Licensing ProfessionalTM, and also co-teaches a survey course on intellectual property at Harvard University's Summer School. Daniel is an advisory board member to the FAME (Fashion, Arts, Media and Entertainment) Law Center at Cardozo law school in New York City. He has degrees in physics and political science from the University of Rochester.