20th Annual Intellectual Property Law Conference 2017
When
June 20, 2017
Where

On Tuesday, June 20, 2017, Susan Glovsky, Principal, spoke at the Massachusetts Continuing Legal Education's (MCLE), 20th Annual Intellectual Property Law Conference 2017. Susan and other speakers analyzed hot topics in IP law, trends, and developments that IP counsel, business lawyers and litigators must know.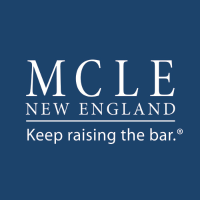 Attend the conference in person at the MCLE Conference Center in Boston from 12:30 to 5:30 p.m. or through the live webcast. Susan will discuss the topic: IP in the Courts: Three Steps Forward, Two (or Four?) Steps Back: A Trial Lawyer's Synopsis of the Latest in IP Litigation. The webcast will also be available online after the conference.
Click Here! for more information on the 20th Annual Intellectual Property Law Conference or visit MCLE's website.