EVENT RECORDING: The Technical Revolution of Esports, Gaming, Gambling, and Blockchain
When

Click here to watch the full event recording!

Meet our experts: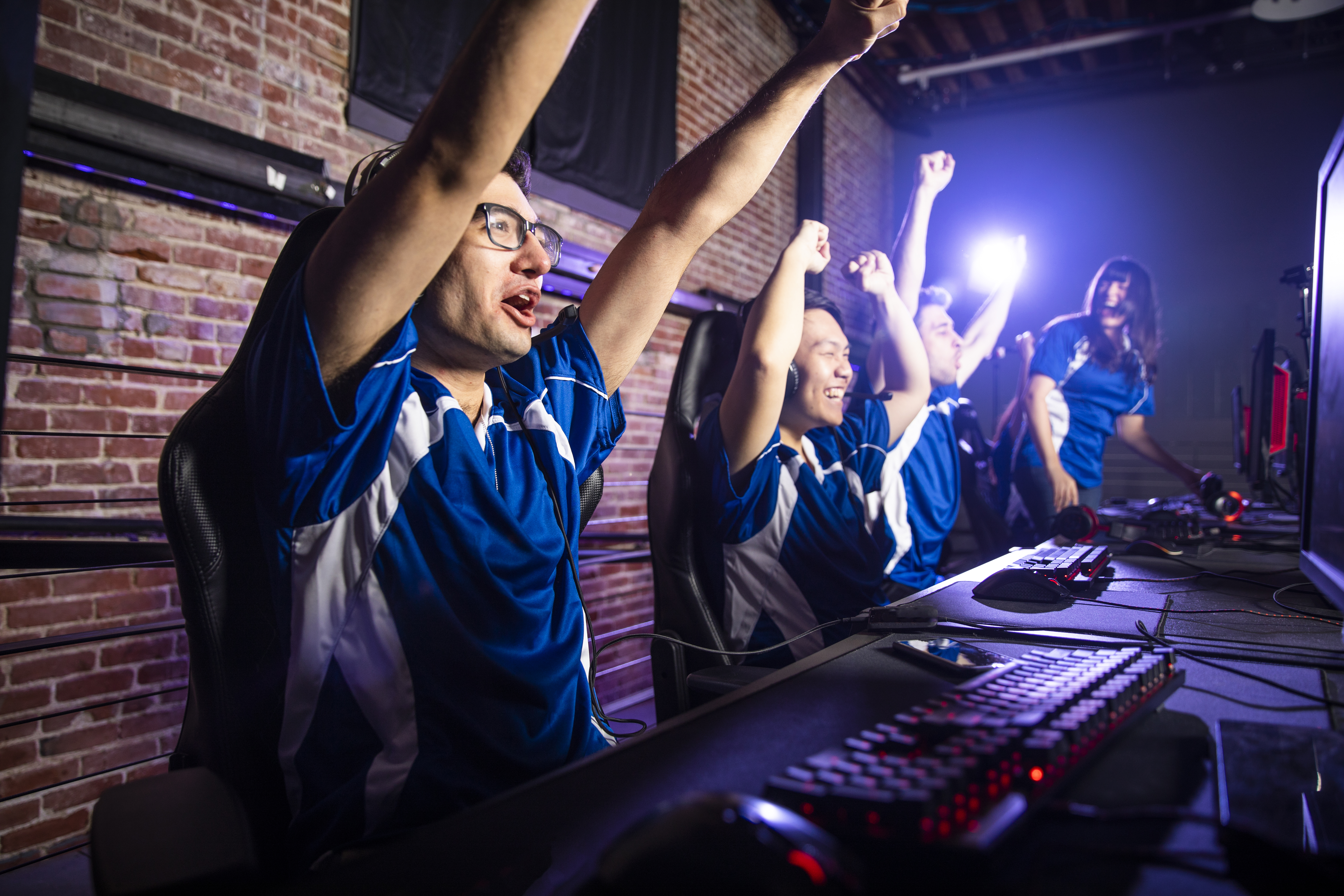 Director of Data Science and Lead Coach at Cloud9 Esports
General Counsel at High 5 Games
Senior Vice President of Content Marketing/Distribution & GM of Framerate at Super League Gaming
Esports Investor from Source Rock Partners LLP
Gaming Expert from Emerson College
Founder and President from Peerplays Blockchain Standards Association
Blockchain/Gaming Intellectual Property Attorney from Hamilton Brook Smith Reynolds
At this panel discussion, attendees will learn about:
Future of technology, business, and marketing in esports, gaming, and online gambling
Successful entrepreneurial trends and launch strategies – pitfalls and key wins
Funding experiences
Protecting innovation
Blockchain's role in augmenting these industries
In recent years, esports, gambling, and gaming companies have embraced technological advances in broadcasting, content distribution, and blockchain technologies. The technological expansion opportunities in tournaments, gameplay, merchandise sales, sponsorship, patent protection, and even skin trading have accelerated the esports and gaming industry's expansion. The fusion of esports, gambling, and gaming with emerging blockchain technologies allows for unprecedented access to the management of electronic assets in a secure environment and long-term monetization.
Agenda:
6-6:30 - Registration
6:30-8:00 - Panel discussion
8:00-9:00 - After event networking reception in the 4th Floor R&D pub


Meet the Panel
__________________________________________________________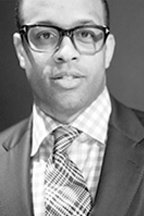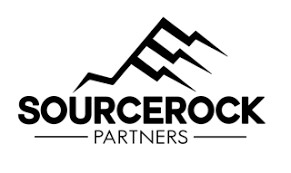 Khalid Jones
Managing Partner
Source Rock Partners, LLP

Khalid Jones is the Managing Partner at Source Rock Partners, a private asset and leadership firm where he oversees the company's investments in real estate, entertainment, and sports. For the last several years, Khalid has brokered deals for the firm with Fortune 500 companies, multinational hospitality groups, and various colleges and universities.
Khalid is also the co-founder of Echo Fox, one of the world's preeminent esports organizations, which focuses on recruiting, developing, and celebrating some of the world's best professional esports athletes. Since its inception in December 2015 with, among others, three-time NBA champion Rick Fox, the organization has grown to over 40 athletes across a dozen esports, including League of Legends League Championship Series, Call of Duty World League, Street Fighter V, and others. Khalid was responsible for negotiating all the initial player contracts and sponsorship deals for the organization.
__________________________________________________________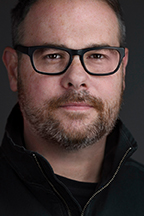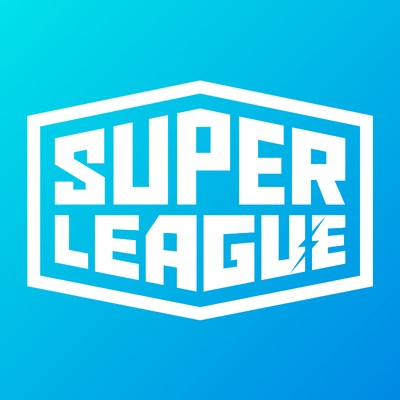 Marco Mereu
Senior Vice President of Content Marketing/Distribution & GM of Framerate
Super League Gaming
Super League Gaming, Inc. (NasdaqCM: SLGG) is a leading esports community and content platform for amateur esports players, fans and friends of all ages and skill levels. With a focus on positive and inclusive gameplay, Super League enables players to experience their sport like the pros while also developing sportsmanship, communication and team-building skills. Powered by a proprietary technology platform, Super League operates physical and digital experiences in partnership with publishers of top-tier games. Local movie theatres, PC cafes, restaurant and entertainment venues are transformed into esports arenas where gamers compete, socialize, spectate and celebrate the amateur esports lifestyle. Super League's platform offers unique amateur esports experiences that not only ratchet up the competition for avid gamers, but also attract audiences with elite amateur broadcasts that transform physical venues as well as fuel SuperLeagueTV's Twitch and YouTube channels.
Framerate is a cross-platform esports network delivering news, highlights and entertainment to the next generation of viewers. Framerate was acquired by Super League Gaming in June 2019.
__________________________________________________________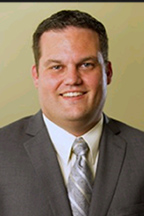 Jon Fallon
General Counsel & SVP of Legal Affairs
High 5 Games
As General Counsel & SVP of Legal Affairs, Jon Fallon manages a team that oversees all legal issues related to High 5 Games.
Jon works to ensure that High 5 Games can define and implement the strategic vision of its executive team while avoiding legal pitfalls and remaining compliant with necessary regulations. Since joining H5G in early 2011, Jon has played an integral role in the company's negotiations with third-party distributors, in addition to handling patent and trademark assets, and reviewing general licenses. His expertise in intellectual property law and a broad range of legal experience make him an invaluable member of the H5G executive team.
Jon earned a B.S. in Mechanical Engineering from Pennsylvania State University, and a J.D. from UNH School of Law. He is a member of many professional organizations, including the American Bar Association (ABA) and the American Intellectual Property Law Association (AIPLA).
__________________________________________________________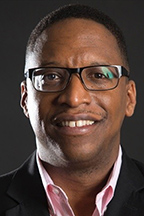 Kevin Mitchell
Director of Business Development at National Amusements Inc.,
Adjunct Professor for Esports at Emerson College
Kevin is an accomplished senior executive with over 20 years of success across entertainment, music, film, television, video, online media, gaming, and theatrical exhibition. He transitioned into the immersive experience sector of the entertainment business to adapt to the explosive shift in technology disrupting consumer consumption habits. This passion for convergence lead Kevin to become one of the driving forces to bring esports and the business of competitive video gaming into the classrooms of the Sports Communications Department at Emerson College.
As one of the first esports professors in the US, Kevin helped design an esports focused curriculum that integrates Emerson's core academic strengths in sports and political communications, media, content creation, production, and journalism and combined it with multiple experiential learning projects. Kevin's industry leading esports curriculum and innovative learning initiatives has led to the development of America's first pre-college esports program at Emerson College and the launch of the first conference in the country dedicated to collegiate esports called the College Esports Expo.
__________________________________________________________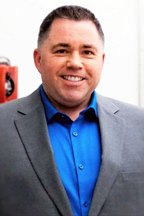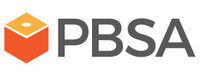 Jonathan Baha'i
Founder and President
Peerplays Blockchain Standards Association


Jonathan Baha'i is an entrepreneur with 25+ years' experience, and the founder of a number of tech companies which today focus primarily on blockchain technology. As Founder of the Peerplays blockchain, home of decentralized sports betting exchange BookiePro, and other exciting esports/streaming-related decentralized applications he has become the foremost authority in the space of provably fair gaming and all things blockchain gaming. Founding the first ever publicly traded blockchain development company in Canada, eXeBlock Technology Corp, he has continued to be at the forefront of innovation.
Sought by the Federal Government of Canada to speak at the Public Policy Forum as the keynote in Blockchain 101, followed numerous appearances on CNBC, TD Ameritrade, IDEAs, the Mindas Report, and various popular YouTube channels, Mr. Baha'i has spoken on matters relating to blockchain industry news and helped provide insights into this new emerging technology. In addition to these appearances, he has sat on various panels as a thought leader in decentralized public blockchains, and has given numerous presentations on cutting edge blockchain gaming applications both at home and around the world.
__________________________________________________________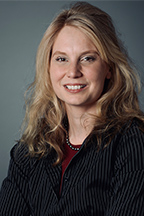 Giovanna Fessenden
Counsel
Hamilton Brook Smith Reynolds

Giovanna's practice focuses on all areas of intellectual property law with an emphasis on esports technology, open source software compliance, software related agreements. She is also involved with patents relating to blockchain technology, search engines/ad serving systems, video compression/codecs, and trusted computing and encryption. Giovanna also works on patents for cryptocurrency wallets and exchanges, digital currency, analytics systems, router firmware, OVS technologies, video on demand (VOD) systems, VoIP and video conferencing systems, social media software, and database and storage systems, among other technologies.