Judy White, Director of Marketing at Hamilton Brook Smith Reynolds, Joins the Board of Directors of the Medical Development Group of Boston
September 12, 2022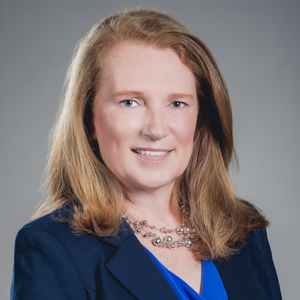 Boston and Concord, Massachusetts – Judy White, Director of Marketing at intellectual property law firm Hamilton Brook Smith Reynolds, has been newly elected to a two-year term on the Medical Development Group of Boston's (MDG Boston) Board of Directors.
Jeff Karg, President of MDG Boston, remarked, "Working with Judy over these last two years on MDG Boston programming has been an enlightening experience. Her leadership, thoughtfulness, and strategic planning are raising MDG Boston's impact and effectiveness in the MedTech community and helping us to achieve our mission."
Judy's new role on the MDG Boston Board is Sponsor Advocate. In this role, Judy will be responsible for managing sponsor relations and sponsor benefits and for guiding sponsor participation within the MDG Boston community.
Judy stated, "I am honored to be selected to the MDG Board of Directors. I look forward to working with the Board of Directors, members, and sponsors to further the mission to accelerate medical technology development by innovators and entrepreneurs to advance healthcare outcomes."
Judy has over 30 years of experience in marketing and business development in financial services, software, consulting, and law firm marketing. Judy has experience in strategic market planning, communications, public relations, product and brand management, and lead generation. As the Director of Marketing at Hamilton Brook Smith Reynolds, Judy is responsible for managing the firm's strategic marketing plan, including communications, branding, events, public relations, and business development efforts for the entire firm and individual attorneys. Judy has a B.S. in Marketing and Communications from Babson College and an M.B.A. in Marketing and Communications from Bentley University's McCallum Graduate School of Business.
Mark Solomon, President, and Principal of Hamilton Brook Smith Reynolds, stated, "Our firm's focus on intellectual property matches well with MDG Boston's mission of medical innovations. Judy's involvement on the Board will be a terrific way for our firm to continue to contribute to the success of MDG Boston and the local medical device community."
About the Medical Development Group of Boston
The Medical Development Group was established in 2001 as a 501c6 nonprofit corporation by four professionals in the medical device industry who sought to create a network of contacts and specialized resources for more effectively advancing their medical device projects. In 2013, MDG became 'MDG Boston' to highlight its direct connection with Boston's world leading ecosystem of life science research and medical technology development.
About Hamilton, Brook, Smith & Reynolds, P.C.
Hamilton Brook Smith Reynolds is an internationally renowned law firm devoted to the practice of intellectual property law. The firm specializes in patents, trademarks, intellectual property litigation, post-grant proceedings, copyrights, licensing, due diligence, opinions, trade secrets, and intellectual property counseling. The firm's legal staff provides comprehensive intellectual property expertise in a wide range of technical areas such as biotechnology, chemistry, computer hardware and software, telecommunications, medical devices, pharmaceuticals, physics, optics, nanotechnology, and electrical, chemical, and mechanical engineering.