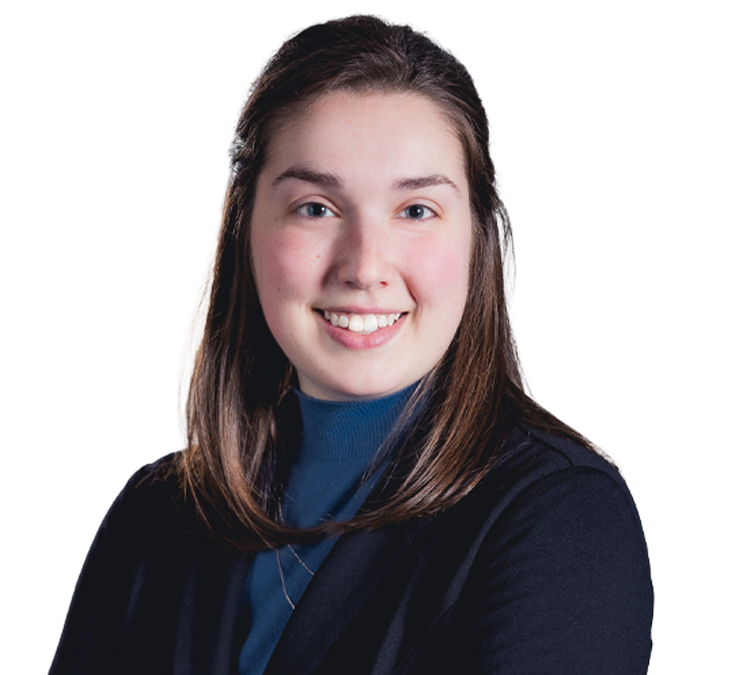 Abigail "Abby" Fagan assists with patent preparation and prosecution in the areas of chemistry, organic chemistry, materials science, nanotechnology and semiconductor materials.
Abby's chemistry experience includes sample preparation and data analysis of inorganic and organic materials using transmission electron microscopy (TEM), powder X-ray diffraction (XRD), and high-pressure liquid chromatography (HPLC). She has experience in colloidal nanoparticle synthesis using air-free techniques.
Prior to joining the firm, Abby was an Adjunct Faculty member of the Chemistry Departments at Emmanuel College and Massachusetts College of Pharmacy and Health Sciences, lecturing for a variety of chemistry laboratory courses on basic, general and organic chemistry.
Abby earned her Ph.D. in Chemistry with an emphasis on inorganic nanoparticle synthesis and materials chemistry from The Pennsylvania State University. There she developed synthetic methods to form complex inorganic nanoparticle heterostructures using nanoscale cation exchange and seeded growth post-synthetic techniques. She also performed in-depth literature research and writing in the fields of nanoparticle synthesis, materials chemistry and ultrafast spectroscopy. Abby received her Bachelor of Science in Chemistry from State University of New York at New Paltz.
Credentials
Education
B.A. in Chemistry, State University of New York at New Paltz
Ph.D. in Chemistry, The Pennsylvania State University
Practice Areas
Technologies
Chemistry
Materials Science
Semiconductors