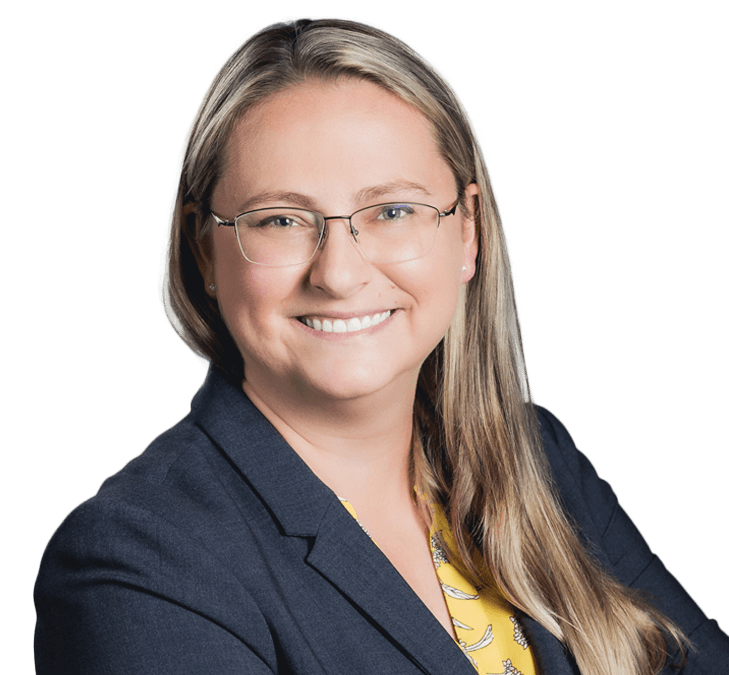 Erica specializes in intellectual property patent protection in the areas of molecular biology and biochemistry.
She has experience in patent prosecution, licensing transactions, counseling clients on intellectual property portfolio and patent claim strategies, and drafting claims in the areas of viral delivery vectors, adenoviruses, immunotherapies, antibodies, drug targeting moieties, and protein purification methods.
Prior to joining the firm, Erica was a PCT Written Opinion and Search Report Contractor for the United States Patent and Trademark Office. She conducted patent and literature searches for Patent Cooperation Treaty applications, drafted written opinions, and determined class and subclass for applications. She participated in the judging process for selecting the USPTO Patents for Humanity award in the categories of Food & Nutrition and Clean Technology.
Credentials
Education
B.A. in Biology and French, University of Kansas
Ph.D. in Molecular Biology, Washington University in St. Louis
J.D., Seton Hall University School of Law
Practice Areas
Agreements
Copyrights
Counseling
IP Litigation
Licensing
Patents
Technologies
Bioinformatics
Biologics & Immunotherapies
Biotechnology & Life Sciences
Chemistry
Clean Technology
Publications
Zhang, Q., Fishel, E., Dixit, R. (2013) Timely severing of microtubules at crossover sites by katanin is essential for generating ordered cortical microtubule arrays in Arabidopsis. Current Biology
Fishel, E., Dixit, R. (2013) Role of nucleation in cortical microtubule array organization: variations on a theme. Plant Journal