The field of optics has a significant impact on technology throughout society, including today's communications, computing, electronics, medical devices, space exploration, and defense systems.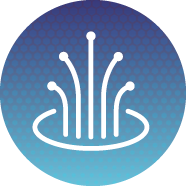 Our firm's experience includes the following areas, among the many other technologies:
Acousto-optic devices
Adaptive optics
Medical imaging technologies, such as optical diffuse imaging, X-rays, optical coherence tomography, and magnetic resonance imaging
Dispersion compensation systems
Holographic systems
Laser material processing and manufacturing, laser gyroscopes, and laser metrology systems
Optical communications devices and networks, including dense wavelength division multiplexing (DWDM), free space communications, and access networks
Photonics, fiber optics, and integrated optical circuits (IOCs)
Polarization maintaining amplifiers
Semiconductor materials
Quantum encryption
Sensing, tracking, machine vision, and video compression systems
Solar power generators and tracking systems
Spectroscopy of biological and non-biological targets
Ultrashort pulsed laser systems
Remote sensing
X-ray scanning systems
Our attorneys and technology specialists have extensive educational and industry experience in optics, opto-electronics and photonics engineering as well as related fields. Our patent professionals have advanced degrees in electrical engineering, computer systems, mechanical engineering, and physics. We also have significant industry experience, including R&D, design, development, testing, and field integration. As a result, of our education, industry experience and years of practicing patent law, we are able to expertly guide our clients patent prosecution and strategy choices.
Hamilton Brook Smith Reynolds has assisted clients in areas such as laser materials processing for electronic displays, laser medical and therapeutic applications, quantum cascade laser materials, ultrashort-pulsed lasers, and use of lasers for precise measurement of jet engine functionality.
Our litigation experience includes:
Represented two major companies in patent litigation relating to light-emitting diodes (LEDs).
Defended against allegations of infringement of optical instrument patents against a competitor.
Represented a leading manufacturer of optical products in a patent interference proceeding against a global competitor involving reflective film. We settled the matter with a favorable patent cross license.