NES Optica Event on Using Polarization To Find The Needle In The Haystack
When
December 15, 2022
5:45 PM - 8:30 PM
Where
530 Virginia Road
Concord, MA 01742
Hamilton Brook Smith Reynolds will host the The New England Section of Optica's event in our Concord office on December 15, 2022.
This is a hybrid event.
Event Abstract
If we consider light to be an oscillating wave, the polarization of light defines the geometrical orientation of those oscillations. When light is shone onto a sample, that sample may change the light's polarization state. In this talk, we will discuss how we can measure these alterations using polarization-sensitive optical coherence tomography (PS-OCT), a 3D optical imaging technique capable of seeing below the surface of a sample. Using PS-OCT systems built in-house, we generate volumetric datasets of biological tissues and infer their structure by how they alter the polarization state of light. We will then explain how we can apply this technique to biological samples, helping us to map cartilage fiber orientation, find nerves, and guide epidurals.

Agenda
Networking: 5:45 PM
Dinner: 6:30 PM
Presentation: 7:00 PM

Speaker Dr. Danielle J. Harper, Wellman Center, MGH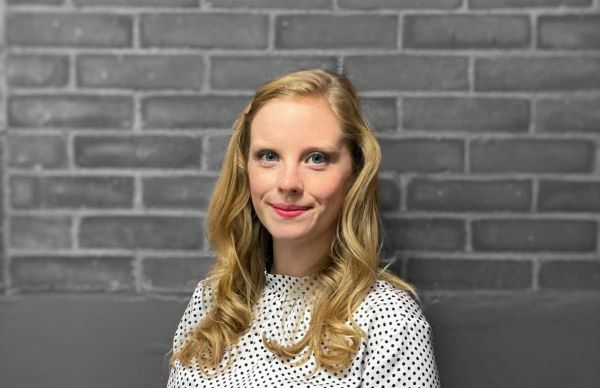 Originally from Scotland, Dr. Danielle J. Harper moved to Boston, MA in early 2020 to pursue postdoctoral research at the Wellman Center for Photomedicine at Massachusetts General Hospital/Harvard Medical School. She works in the field of biophotonics, where she develops optical imaging systems for medical applications. Danielle was the recipient of this year's Thomas F. Deutsch Fellowship in Biomedical Optics. In addition to her research endeavors, she is also a strong advocate for the importance of STEM outreach and enjoys getting hands-on with the planning of optics demos.