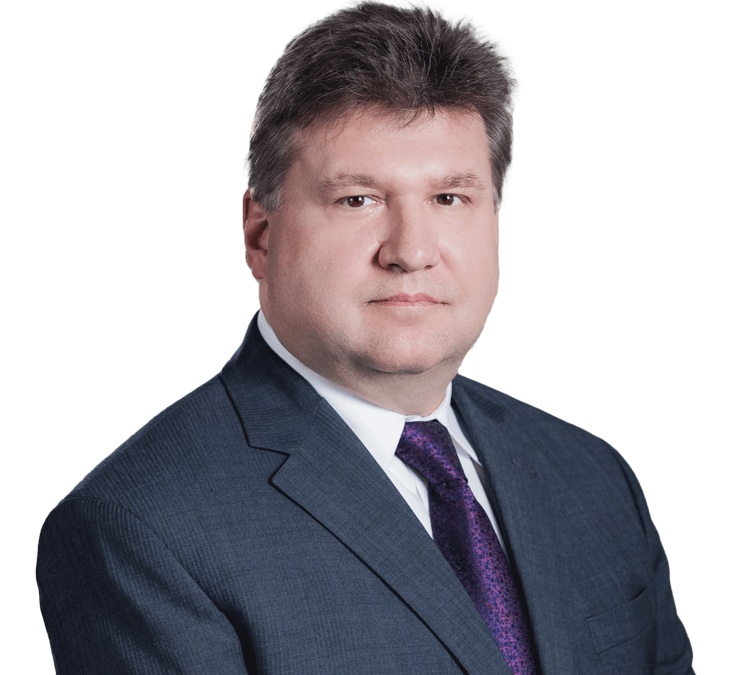 Ron has substantial experience in all phases of patent prosecution, as well as experience in patent litigation, due diligence, and opinion work.
He has an extensive background in the legal industry with several Boston law firms. Ron's practice focuses on technical areas such as:
Electrical devices and systems – Internet of Things (IoT), Storage Area Networks (SAN), network infrastructure, wireless/mobile communications, antennas, satellite communications, microdisplay systems, optical networks and devices, telephony/ telecommunication networks and systems, computer hardware and software, and robotics. Examples include a head-mounted computing and display device, a wireless, integrated medication reminder system, and a mobile satellite tracking antenna system.
Software and firmware – automatic speech recognition (ASR), 3D modeling, PCB testing, computer code analysis/validation, communications security/encryption, blockchain systems, and business methods. Examples include a collaborative 3D model design system and an encryption key management system.
Other technologies – Semiconductors, video/surveillance systems, medical devices, medical imaging, digital healthcare, energy storage devices, audio speaker systems, sensor/control systems, autonomous vehicle systems and components, mechanical systems.
Credentials
Bar Admissions
U.S. District Court, District of Massachusetts
U.S. Patent and Trademark Office
Massachusetts
Education
B.S. in Electrical Engineering, cum laude, Ohio University
M.S. in Electrical Engineering, University of Massachusetts at Amherst
concentration in microwave propagation
J.D., cum laude, Suffolk University Law School
Practice Areas
Agreements
Counseling
IP Audits
IP Litigation
Licensing
Open Source Software Counseling
Patents
Post-Grant Proceedings
Trade Secrets
Trademark Opposition & Cancellation Proceedings
Trademarks
Technologies
Artificial Intelligence
Autonomous Vehicles
Biotechnology & Life Sciences
Blockchain
Business Methods
Computer Hardware
Computer Software
Electrical Engineering
Energy Storage
Internet of Things
Mechanical Engineering
Medical Devices
Medical Imaging
Mobile
Network Infrastructure
Optics & Photonics
Robotics
Semiconductors
Telecommunications
Certifications
Black Duck Certified Open Source Legal Professional
Speaking Engagements
"Patenting Strategies for Entrepreneurs," UMass Lowell Innovation Hub, October 4, 2022
"Intellectual Property Considerations for Protecting Your Company's Innovations" MIT Enterprise Forum, Cambridge Innovation Center, September 14, 2017
"Protecting Intellectual Property," Smaller Business Association of New England, Waltham, MA, September 29, 2016
Professional Associations
Boston Intellectual Property Law Association (BIPLA)