Since 2014, our firm has assisted clients in protecting blockchain innovations.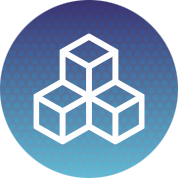 As an early pioneer in protecting blockchain innovation, we uniquely appreciate that blockchain technology is rapidly transforming our digital world. With the advent of non-fungible tokens (NFTs), blockchain technology is poised to be one of the most significant technological innovations since the Internet. While blockchain technology's genesis was Bitcoin - a decentralized digital currency, there are substantial other uses cases for blockchain innovations beyond cryptocurrency applications.
Well-known blockchain development environments, such as Ethereum, Cosmos, EOS, and Hyperledger Fabric, are frameworks for implementing blockchain innovations. Blockchain technology encompasses multiple software and hardware engineering fields, such as cryptography, computer networking, distributed computing, consensus algorithms, data security, database management, and internet applications. Our attorneys leverage their computer science and engineering expertise to protect blockchain innovations in several areas, including for example:
Non-fungible tokens (NFTs)
Electronic wallets and payment systems
CryptoArt
Supply chain management
Digital assets
Financial industry
Healthcare
Luxury goods
Consensus algorithms and currency exchanges
Media streaming
Attestation and authentication
Gaming and esports
We work with established companies, start-ups, venture capitalists, and investors to develop intellectual property protection strategies for this continuously evolving technology. We help a client develop a blockchain intellectual property portfolio to provide a competitive edge that protects the client's market share and helps ensure future growth and attract investors.
We also remain active in the blockchain community by membership in blockchain-affiliated organizations, participating in panel discussions on blockchain-related topics, and making presentations on legal issues involving blockchain.