Business method patents can be critical to the exclusive market protection of a company.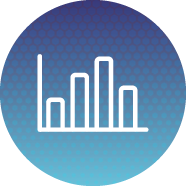 This class of patents discloses and claims new methods of doing business. These patents can provide exclusive coverage for diverse aspects of modern business practice.

Our firm's practice includes experience in the following areas:
Aquaculture
Diagnostic and therapeutic processes
E-commerce
Energy
Finance and banking
Infrastructure
Insurance
Mining and commodities
Pharmaceuticals and life sciences
Software
Tax compliance
Technology and innovation
Transport and automotive
The law regarding business method patents is constantly evolving. Our patent professionals follow these legal developments closely and have extensive experience with patenting business method innovations. The highly trained professionals in our firm have the technical expertise and experience that enable us to work with clients on identifying innovations in their business practices that are suitable for patent protection in the U.S. and other countries, where available.
Business method patents can be subject to increased legal and public scrutiny while pending and post-issuance. In recent years, protecting innovations in business methods has presented some unique challenges, including navigating case law after the landmark U.S. Supreme Court decisions in Bilski v. Kappos and Alice Corporation Pty. Ltd. v. CLS Bank International and the post-grant procedures in the AIA.
Our professionals are sensitive to this complex environment. Hamilton Brook Smith Reynolds provides world-class assistance to our clients to ensure that their patent filings are directed toward innovations in their business practices that claim technical features beyond the scope of a pure "business method." Our increased sensitivity and awareness to the potential issues with business method patents helps us procure more robust and valuable patents on business-related innovations for our clients.
In the business methods area, we have successfully worked with clients on e-commerce solutions, employee monitoring methods, and product and service recommendation methods. In addition, we have helped with methods for data searching, inventory management, and product design. Other business method patents are in social media tools, e-learning solutions, supply management methods, financial tools, video management tools, cloud computing methods, video streaming technologies, and advertising serving methods. Our firm is also able to handle any of your litigation needs related to business methods.