Hamilton Brook Smith Reynolds Ranked by Best Law Firms® in 2024
November 2, 2023
Eleven attorneys achieved the ranking in Best Lawyers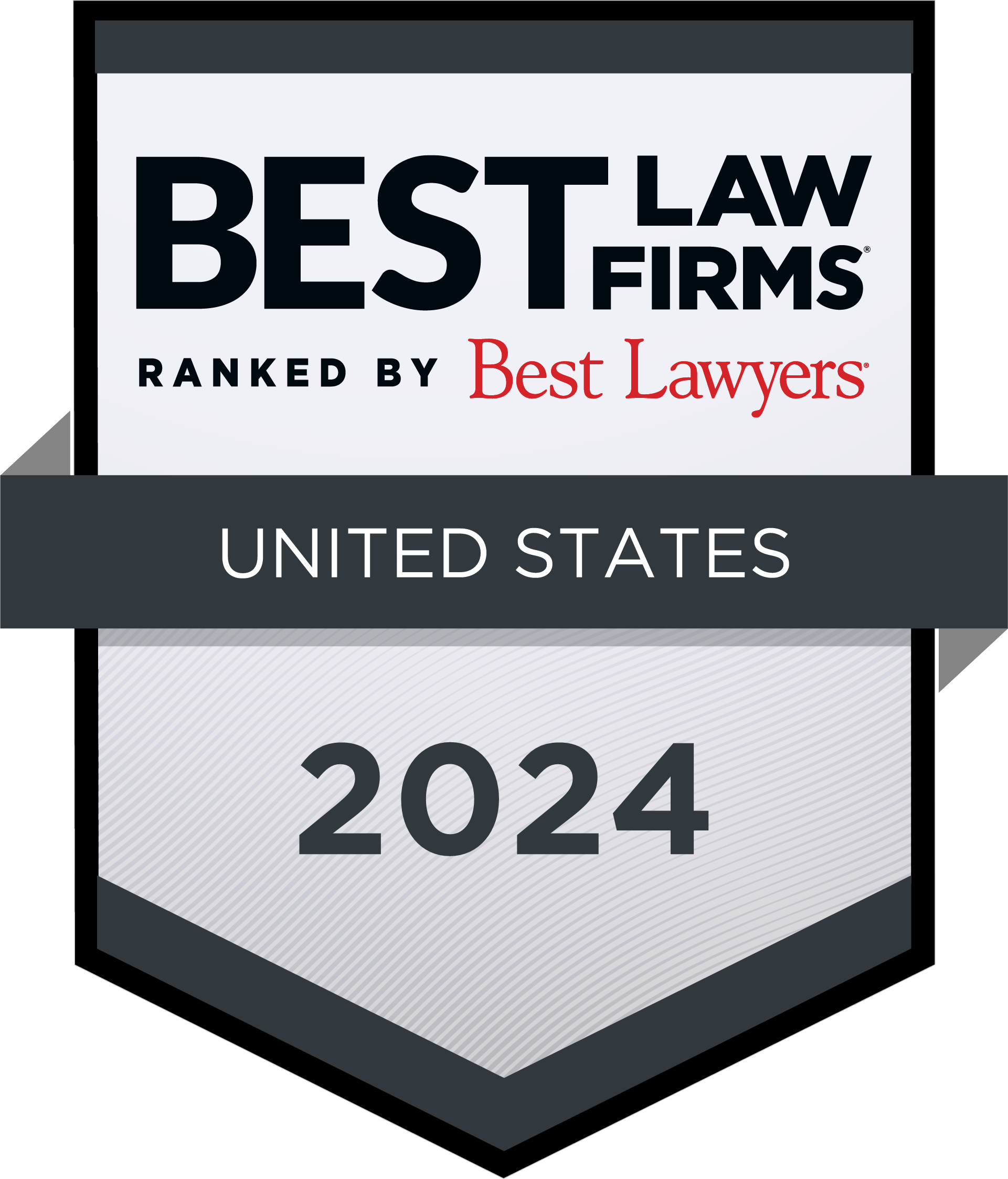 Boston, Massachusetts – Hamilton, Brook, Smith & Reynolds, P.C. has been recognized in the 2024 edition of Best Law Firms®, ranked by Best Lawyers®, both nationally and regionally, as a top-tier firm for patent law, trademark law, and IP litigation law.
To be considered for a ranking in the 2024 Best Law Firms®, at least one lawyer in the law firm must be recognized in the 2024 edition of The Best Lawyers in America®. Hamilton Brook Smith Reynolds is proud to have eleven attorneys who have achieved the ranking in Best Lawyers: Alexander Adam, Ph.D., Eric Balicky, Ph.D., Alice Carroll, Lawrence Cogswell, Ph.D., John DuPré, Susan Glovsky, Giovanna Fessenden, Deirdre Sanders, Jim Smith, Mark Solomon, and Mary Lou Wakimura.
Mark Solomon, Principal and President of Hamilton Brook Smith Reynolds, states, "Our firm is proud to be recognized by Best Lawyers for the last nine years for our excellence in intellectual property law."
Mary Lou Wakimura, Principal and Chair of the Board of Directors at Hamilton Brook Smith Reynolds, states, "Our attorneys are an extension of our clients' businesses. We are about the long-term success of their innovative technologies. This recognition by Best Lawyers highlights our dedication."
The 2024 edition of Best Law Firms® includes rankings in 75 national practice areas and 127 metropolitan-based practice areas.
About Hamilton, Brook, Smith & Reynolds, P.C.
Hamilton Brook Smith Reynolds is among New England's largest law firms devoted to the practice of intellectual property law. The firm specializes in patents, trademarks, intellectual property litigation, copyrights, licensing, due diligence, opinions, trade secrets, and intellectual property counseling. The firm's legal staff provides extensive scientific and technical expertise in biotechnology, chemistry, computer hardware and software, telecommunications, medical devices, pharmaceuticals, physics, optics, nanotechnology, and electrical, chemical and mechanical engineering.
Visit http://www.hbsr.com for more information.
About Best Law Firms®
Ranked firms, presented in three tiers, are recognized on a national and metro-based scale. The reputation earned over the past 14 years, and a future-focused commitment to innovation provides legal professionals with an elevated stature, validation, and confidence from being part of and working with a Best Law Firms honored practice.
About Best Lawyers®
Best Lawyers® is the oldest and most respected peer-review research and accolades company in the legal profession. Best Lawyers compiles extensive recognitions by conducting exhaustive peer-review surveys in which tens of thousands of leading lawyers confidentially evaluate the work of their fellow legal professionals within their local market and specialty. Lawyers are not required or allowed to pay a fee to be listed; therefore, recognition by Best Lawyers is considered a singular honor.