Hamilton Brook Smith Reynolds is Recognized as a U.S. News - Best Lawyers® "Best Law Firm" for Patent Law and Trademark Law for 2021
Ten Attorneys Achieved the Ranking of U.S. News - Best Lawyers®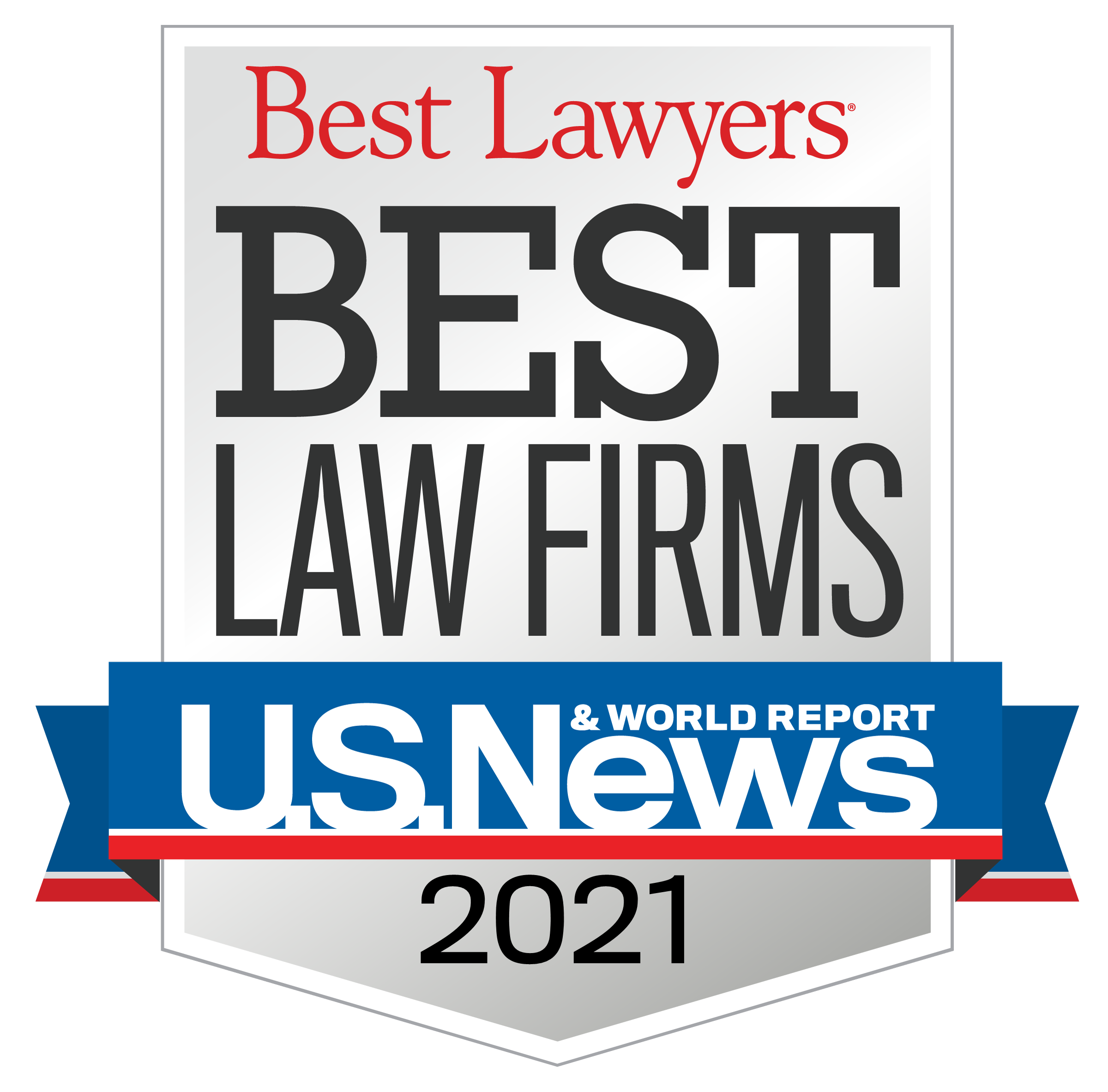 November 5, 2020 (Boston, MA) - Hamilton Brook Smith Reynolds is ranked in the 2021 U.S. News - Best Lawyers® "Best Law Firms" lists, both nationally and regionally, as a top-tier firm for patent and trademark law. This marks the eighth consecutive year that the firm has been recognized for patent law, and the fourth year for expertise in trademark law. To be eligible for a ranking in the 2021 Edition of "Best Law Firms," the firm must have at least one recognized lawyer in the 2021 Edition of The Best Lawyers in America. Hamilton Brook Smith Reynolds is proud to have ten attorneys who have achieved the ranking U.S. News - Best Lawyers®: David Brook, Eric Balicky, Ph.D., Alice Carroll, John DuPré, Susan Glovsky, Giovanna Fessenden, Deirdre Sanders, Jim Smith, Mark Solomon, and Mary Lou Wakimura.
John DuPré, President and Principal at Hamilton Brook Smith Reynolds, commented, "We have an outstanding group of attorneys recognized by Best Lawyers. They have strong technology and legal backgrounds, which makes their patent work for our clients of the highest quality."
Receiving a top-tier designation reflects the level of respect the firm's lawyers have earned among other leading lawyers and clients in the same communities and practice areas for their abilities, professionalism, and integrity. Each year, the U.S. News - Best Lawyers® "Best Law Firms" rankings continue to attract a higher number of participating firms and a higher number of client ballots.
Hamilton Brook Smith Reynolds is an internationally renowned law firm devoted to the practice of intellectual property law. The firm specializes in patents, trademarks, intellectual property litigation, post-grant proceedings, copyrights, licensing, due diligence, opinions, trade secrets, and intellectual property counseling. The firm's legal staff provides comprehensive intellectual property expertise in a wide range of technical areas such as biotechnology, chemistry, computer hardware and software, telecommunications, medical devices, pharmaceuticals, physics, optics, nanotechnology, and electrical, chemical and mechanical engineering. Visit www.hbsr.com for more information.
Our Firm's Intellectual Property Services Cover a Wide Range of Technologies. Click Here to Learn More.