The biotechnology field presents some of the most complicated challenges in intellectual property.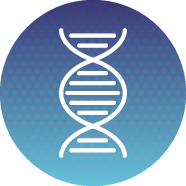 One reason for this complexity is the rapid development of scientific disciplines, such as molecular, cell, synthetic, and developmental biology, as well as microbiology, immunology, bioinformatics, nanoscience, biochemistry, embryology, and genetics. All of these disciplines produce novel subject matter which needs to be protected. In addition, these disciplines involve rapidly evolving laws that affect patenting.
Our firm's practice includes experience in the following areas of biotechnology and life sciences:
Gene expression and gene chips
Gene therapy, signal transduction, and gene activation
Genetic diagnostics
Immunology and antibody technologies, as well as their application in fields such as neurobiology, immunology, microbiology (including vaccines and therapeutics), biodefense, tissue regeneration and transplantation, and pluripotent stem cell isolation and differentiation
Metabolomics
Novel biofuels and methods of biofuel production
Pharmaceuticals and drug development (drug delivery, drug discovery)
RNA (including siRNA, antisense, and microRNAs)
Small molecules, synthetic polymers, and proteins
Therapeutics and diagnostics for cancer, neurodegenerative and metabolic disorders, antibody technologies, new medical uses and formulations of known compounds, and nucleic acid sequencing and detection/labeling technologies, including immunofluorescence
Our attorneys have strong scientific backgrounds. Many have advanced degrees in biology, as well as molecular and cellular biology, and cell and developmental biology, biochemistry, as well as epidemiology and biostatistics, biophysics, physiology, and medicinal, organic, and biological and computational chemistry. Several of our attorneys also have done research at both small and large pharmaceutical and biotech companies.
In view of the Supreme Court decisions in Association for Molecular Pathology v. Myriad Genetics, Inc. and Mayo Collaborative Services v. Prometheus Laboratories, Inc., which set more stringent guidelines for subject matter to be eligible for patent protection, patentees need to devise new strategies for protecting their biological inventions. Our attorneys have the scientific and legal expertise to overcome the hurdles that Myriad and Mayo present.
Hamilton Brook Smith Reynolds helps clients with whole life cycle management because we have worked with inventions ranging from benchmark discoveries to billion-dollar drugs. From basic discoveries to patent estates, such as starting with one gene and then finding and identifying multiple uses, we can help you develop and manage your patent portfolio. We have also conducted due diligence for companies looking to acquire or invest in companies.
For biotechnology and life sciences, we have assisted our clients in various areas, including:
Antibodies and immunotherapies that can be used to treat cancer and immunological disorders
Small molecule drugs that can be used to treat the effects of heart attacks and can increase survival rates
Methods of identifying stem cells by the size and shape of the cell's nucleus and targeting their destruction in cancer
Gene chips and assays to detect full-length expressed genes that can be used in high-throughput assays to detect the expression of novel genes and proteins related to diseases
Our litigation experience includes:
Assessed patent portfolios for numerous financial institutions and venture capital firms in order to determine "litigation health" of target companies before sizable investments were made.
Defended an S&P 500 international biosciences company in a multi-party lawsuit alleging infringement of patents directed to molecular cloning and expression of protein coupled receptors. We achieved an early dismissal of our client from the case with prejudice and a favorable license agreement.
Represented a biotechnology patent owner in an infringement action involving special assays technology resulting in the defendant ceasing all infringing activity.
Represented a leading international research institution as the junior party in a patent interference involving nucleic acids and proteins. We were able to have the Patent and Trademark Office determine priority as to a number of interfering inventions and were successful in requesting that the Patent Office redeclare the interference to add multiple patent applications and counts. As a result, a patent was issued to our client.
Represented a world-renowned cancer research and treatment hospital as the junior party in related patent interferences involving DNA, protein and method claims. Even though we represented the junior party, the opposing party conceded priority as to the most significant claims, resulting in the entry of judgment adverse to the opposing party on those claims.
Represented a major medical diagnostic service provider in connection with a patent application involving a nucleic acid. During prosecution, the applicant was directed by the Examiner to copy claims from a patent owned by another company. We developed a strategy that resulted in the issuance of patents on non-interfering subject matter, without the expense of an interference.
Counseled a start-up biomedical and diagnostic company in negotiating a license to platform technology.
Prepared combined software-hardware use license with service agreements for a corporate maker of chemical and bio-tech manufacturing process equipment and components.
Negotiated a long-term business relationship between our client, a major genetic diagnostic company, and a research organization under which our client sponsored a research program by the other party to develop the underlying technology for a major new business segment. The negotiations centered on creating a structure for allocating ownership and other IP rights in the various developments produced by the research program depending on the development's ultimate commercial value.
Represented the junior party, a startup biotech company, against an international pharmaceutical company in a Patent Office Interference involving a recombinant protein. We established the priority rights of our client and obtained the patent for them despite having the second filing date and the second invention date.
Represented a Fortune 500 company in enforcement litigation of a group of its biotech patents. The case resulted in a settlement payment of more than 60% of the infringer's gross revenue on its infringing sales, a permanent injunction, and the sending of a joint letter to the infringer's customers urging them to make their future purchases from our client.
Represented a biotechnology company in a dispute with another company regarding ownership of patent rights. We developed an informal litigation approach in which both sides presented evidence and view points over several months which resulted in a favorable settlement for our client in an amicable context that enabled our client to have continued business relations with the other party.
Represented a substantial biotechnology company as the junior party in a patent interference involving a cross-linked protein composition. After the interference was declared, we were able to negotiate a favorable settlement under which our client obtained a license with only a nominal royalty.
Represented a biotechnology company as the senior party in a patent interference involving a method of treating a disease with an antibody. The opposing party conceded priority of the subject matter of the interference, and requested judgment adverse to it, after two of its noninterfering claims were removed from the interference.