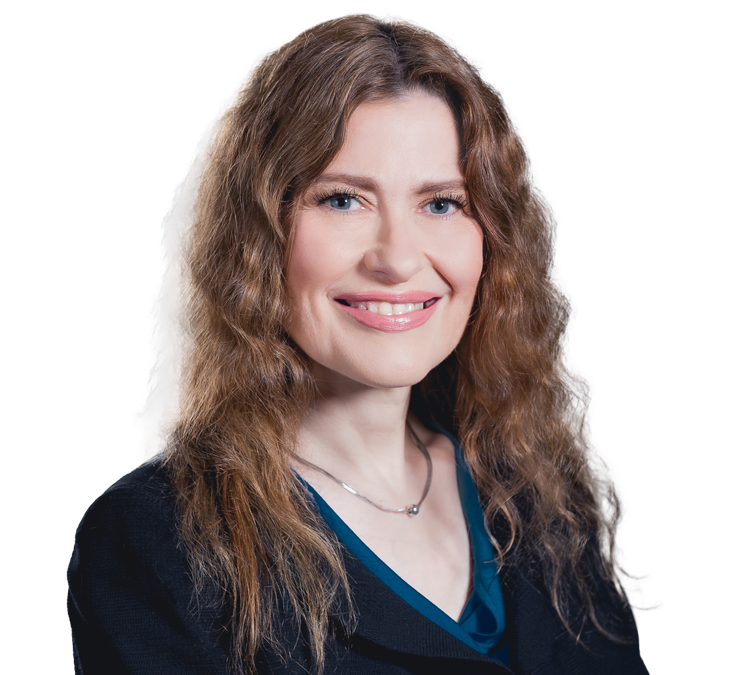 Deirdre has 28 years of experience in strategic biotechnology and life sciences patent prosecution counseling.
She is dedicated to guiding clients through the identification, protection, and management of intellectual property (IP) rights to achieve their business goals.
Deirdre prepares and prosecutes U.S. and foreign patent applications for her clients, and works to maximize her clients' patent scope and duration, throughout the U.S., Europe, and Asia. Deirdre also drafts legal opinions regarding infringement, validity, and freedom-to-operate and conducts IP due diligence studies and audits.
Deirdre's patent practice is focused in the field of biotechnology with an emphasis in the areas of biologics, including antibody-based therapeutics, biomarkers, pharmaceuticals, gene editing, medical devices, drug discovery/development, precision medicine, immuno-oncology, immunotherapy, bioinformatics, assays and protein-based sensors.
Credentials
Bar Admissions
U.S. Court of Appeals for the Federal Circuit
U.S. District Court, District of Massachusetts
U.S. Patent and Trademark Office
Massachusetts
Education
B.A. in Biology and Anthropology, magna cum laude, State University of New York at Albany
M.A. in Anthropology, State University of New York at Albany
J.D., Boston College Law School
Practice Areas
Agreements
Copyrights
Counseling
IP Audits
IP Litigation
Licensing
Patents
Post-Grant Proceedings
Trade Secrets
Trademarks
Technologies
Bioinformatics
Biologics & Immunotherapies
Biotechnology & Life Sciences
Medical Devices
Pharmaceuticals
Speaking Engagements
"National Academy of Inventors Northeastern University Chapter Board Meeting," Guest Speaker, Boston, MA, October 26, 2023
"Securing Early Stage Funding in an Uncertain Economy," The Entrepreneur Forum, Cambridge, MA, April 20, 2023
"Intellectual Property Strategies for Entrepreneurs," Northeastern University CRI, October 12, 2022
Served as a Judge for the 11th Annual Patent Law Moot Court Competition (invited by Dennis Crouch, Law Professor at the University of Missouri School of Law and editor of the patent law weblog Patently-O) Moot Court Competition, November 16, 2021
"TLO Toolbox: Hammer Out Successful License Agreements and Avoid Terminal Disclaimer Problems," AUTM Webinar, July 30, 2020
"Intellectual Property Strategies for Entrepreneurs," Northeastern University CRI InnoEd Webinar, June 23, 2020
"Pitfalls of U.S. Patent Filings and Litigation," June 28, 2019
Boston Patent Law Association Annual Judges Dinner in Honor of the Federal Judiciary, Master of Ceremony, Boston, MA, June 5, 2019
"WIPR Influential Women in IP," Keynote Speaker at WIPR Launch Party, Boston, MA, April 24, 2019
"Navigate Your Way to a Successful Commercialization of your Invention," MassBio, Cambridge, MA, September 27, 2018
"Successful Commercialization of your Innovation," UConn Technology Incubation Program, Farmington, CT, August 8, 2018
"World IP Day Boston – "Powering Change: Women in Innovation and Creativity," BPLA event at Boston College Law School, April 26, 2018
"Strategies for Patenting Antibodies in Light of the Current Legal Climate," BIT's 10th International Congress of Antibodies, Miami, FL, March 26, 2018
Six presentations given during a week in the Guangdong District of China in November 2017, including presenting at a "Summit Forum for Patent Practice in China, EU & US," where U.S. presentations included "Strategic Use of U.S. Patent System Flexibility for Quality Patents" and "Strategic Practices for U.S. Patent Litigation"
"Gaining A Competitive Advantage Through Patents and Trademarks: Growing IP Assets from Your Existing Business Activities" Hamilton Brook Smith Reynolds Lecture, Devens, MA, September 14, 2017
"An Affordable and Critical Patent Strategy for Start-Ups" MIT Enterprise Forum, Cambridge Innovation Center, May 17, 2017
"Presentation to China State Intellectual Property Office on Topics of U.S. Patent Law," State Intellectual Property Office of the People's Republic of China, October 10, 2016
"Leveraging Patent Audits for Strategic Negotiations," Hamilton Brook Smith Reynolds Webcast, July 13, 2016
"Strategies for Protecting Your Company through Patents and Trademarks," Hamilton Brook Smith Reynolds Lecture, Waltham, MA, September 29, 2015
"Strategies for Maximizing Value of Intellectual Property," Hamilton Brook Smith Reynolds Lecture, Lexington, MA, June 9, 2015
Professional Associations
Boston Intellectual Property Law Association (BIPLA)

Past President
Chair of the Legislative Committee

Advisory Board, Northeastern University Chapter of National Academy of Inventors
The Venture Forum, Past Chair