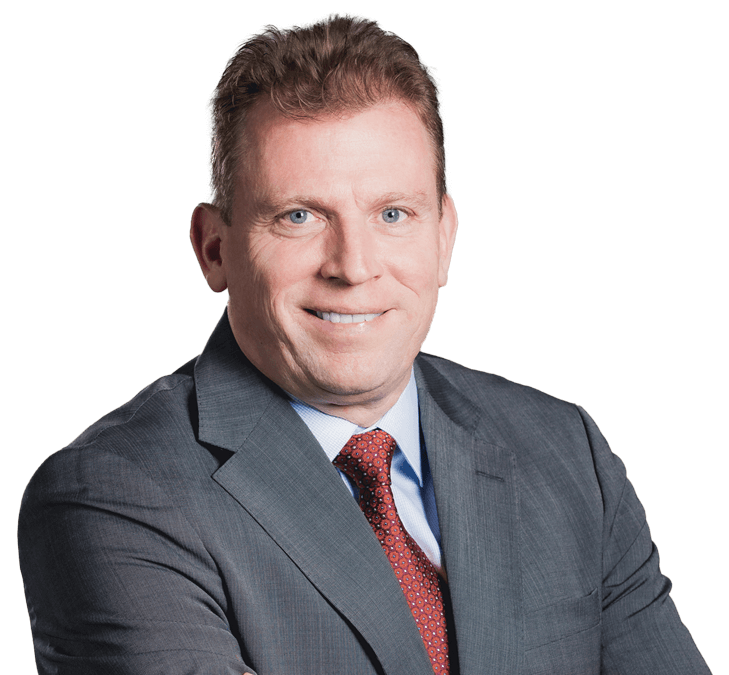 Alex is a highly experienced scientist turned patent attorney who drafts and prosecutes patent applications in the fields of medical devices, biotechnology, life sciences, computer systems, electronics, imaging software, control systems, mechanical devices, telecommunications, and clean energy.
He also has experience in trademark opposition and cancellation proceedings, patent litigation, due diligence, and providing invalidity and non-infringement opinions.
For over a decade, Alex has represented major universities, small and medium businesses, and start-ups, learning their business goals and strengthening their positions by developing strong intellectual property strategies. Alex's patent prosecution work includes semiconductor manufacturing technology, laboratory devices for the pharmaceutical industry, 3-D modeling for surgical planning, computer-controlled prosthetic devices, automatic speech recognition technology, needle-free injection devices, fuel cell technology, drug infusion pumps, wearable sensors, fiber optics, photonic sensors, augmented reality (AR), microfluidics and diagnostics, medical implants, and nanomaterials. Additionally, Alex has worked with artificial intelligence innovations such as neural networks, machine learning, natural language processing, and the Internet of Things. Alex also advises clients on open source software compliance, open source patent issues, and corporate policies on use of open source software.
Alex combines his experience in patent prosecution with his extensive technical background to counsel clients on important business matters and strategies, including:
portfolio evaluation for potential investors
patentability opinions
freedom to operate analyses
noninfringement and invalidity opinions
portfolio management
license agreements
competitive IP intelligence
merger and acquisition (M&A) due diligence
Credentials
Bar Admissions
U.S. District Court, District of Massachusetts
U.S. Patent and Trademark Office
Massachusetts
Education
B.S. in Biomedical Engineering, summa cum laude, Boston University
M.S. in Biomedical Engineering, Boston University
Ph.D. in Biomedical Engineering, Boston University
J.D., Suffolk University Law School
Practice Areas
Agreements
Copyrights
Counseling
Design Patents
IP Audits
IP Diligence
Licensing
Open Source Software Counseling
Patents
Trademark Opposition & Cancellation Proceedings
Trademarks
Technologies
Artificial Intelligence
Bioinformatics
Biotechnology & Life Sciences
Clean Technology
Computer Software
Electrical Engineering
Mechanical Engineering
Medical Devices
Medical Imaging
Mobile
Optics & Photonics
Robotics
Telecommunications
Representative Experience
Prosecuted a large portfolio of patent applications for a major university in the drug delivery space.
Prosecuted a significant portfolio of patent applications for an additive manufacturing startup company.
Developed and expanded a major portfolio of patent applications for a medical implant startup company.
Conducted due diligence of a medical device patent portfolio for an acquisition by a major private investment company.
Successfully represented a food manufacturer in a trademark cancellation proceeding.
Conducted trademark clearance for a public gene therapy company.
Publications
Rehabilitation Robotics and Prosthetics: Trends and Intellectual Property Considerations , Medical Design Briefs, March 1, 2018
Intellectual Property: How Medtech Startups Can Protect It, Medical Design & Outsourcing, August 7, 2017
"Technology Transfer to Combat Climate Change: Opportunities and Obligations Under TRIPS and Kyoto" 9 J. HIGH TECH. L. 1 (2009).
Speaking Engagements
"Savvy Patenting Strategies for Entrepreneurs," MDG Online Forum, November 15, 2023
"Partnerships for Health: Stories from the Diagnostics and Medtech Space," German-American Business Council Event, Moderator, November 8, 2023
"Startup Funding for Medical and Healthcare Innovations," Medical Development Group of Boston Forum, Moderator, October 12, 2023
"Medical Device Development: Advancing from Product to Market," presented during the four week hybrid course that examined the current climate for the development of medical devices, Harvard Catalyst, April 1-May 1, 2023
"Optics and Photonics in Healthcare - Advancing Cross-Functional Solutions for the Present and Future," Medical Development Group Forum, October 27, 2022
"Patenting Strategies for Entrepreneurs," UMass Lowell Innovation Hub, October 4, 2022
"TRANSforming Care with Emerging, Novel Devices (TRANSCEND)," presented during the four week hybrid course that explored the current climate for medical device development, Harvard Catalyst, April 1-May 1, 2022
"Artificial Intelligence in Medicine – Promise Becoming Practice," MDG Online Forum, January 19, 2022
"Strategic Focus on Innovation Protection and Rights Enforcement," German American Business Council of Boston, May 19, 2021
"Orthopedic and Sports Rehabilitation - Game Changing Innovations," MDG Online Forum, December 2, 2020
"Once Upon a Time in …Medical Device and Open Source Land," MIT Enterprise Forum, Webinar, October 14, 2020
"Software as a Medical Device (SaMD)," MDG Forum, January 8, 2020
"Bionics and Exoskeletons - Advances in Technology and Current Unmet Needs for Prosthetics," MDG Forum, Weston, MA, January 16, 2019
"Suffolk University's Journal of High Technology Law Alumni Panel," Suffolk University Law School, Boston, MA, November 27, 2018
"Successful Strategies for Medical Device Startups," MDG Forum, Westin, MA, April 4, 2018
"Strategies and Considerations for Protecting Your Medical Technology Start-Up's Innovations," Hamilton Brook Smith Reynolds Lecture, Cambridge, MA, November 29, 2016
National Institute of Biomedical Imaging and Bioengineering's Training Grantees Meeting, Bethesda, MD, July 11, 2016
"Intellectual Property Protection Strategies," Hamilton Brook Smith Reynolds / German-American Business Council of Boston Lecture, Newton, MA, April 6, 2016
Professional Associations
Boston Intellectual Property Law Association (BIPLA)
German-American Business Council of Boston - Serving on their Board of Directors
IEEE Engineering in Medicine and Biology Society
Medical Development Group of Boston - Participating in Programs Committee
The New England Section of Optica
Certifications
Black Duck Certified Open Source Legal Professional