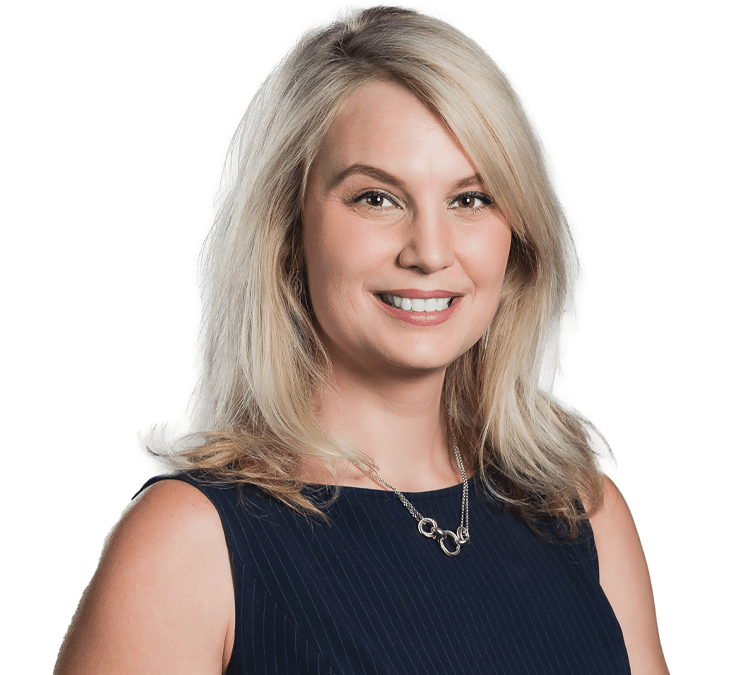 Giovanna is a computer scientist, intellectual property attorney, and blockchain specialist with 20+ years of experience advising high-tech companies and startups in software patents, software product development, licensing, open source software, trademark branding, post-grant patent challenges, litigation, and intellectual property strategy.
Giovanna is the executive producer of TEDx Berkshires and serves as a Board Member at the Berkshire Innovation Center.
Areas of Practice: Giovanna's legal practice focuses on all areas of intellectual property law through counseling, patent and trademark prosecution, enforcement, and litigation with an emphasis on technologies related to blockchain, non-fungible tokens (NFTs), artificial intelligence (AI), machine learning, esports and gaming, wearables, payment systems, clean energy technologies, recycled materials innovations, biometrics, cryptocurrency wallets and exchanges, augmented reality (AR), video compression / codecs, trusted computing and encryption, cybersecurity, object-oriented software, analytics, video on demand (VOD) systems, VoIP and video conferencing systems, AI medical devices, uninterruptible power supply (UPS) systems, and semi-conductor manufacturing systems. Giovanna uses her litigation experience to strengthen and protect her client's intellectual property, manage risks, and position businesses to succeed in the event of a dispute.
Patent/Trademark/Copyright Prosecution and Brand Development: Giovanna develops and manages international patent and trademark portfolios and prosecutes matters before the USPTO, PTAB, TTAB, and WIPO. She frequently advises clients on developing and strengthening their patent and trademark rights and works with counsel around the world to help protect her clients' intellectual property portfolios. She frequently advises on brand protection and counsels clients on blockchain/web 3.0 platforms, from games to marketplaces, on compliance and risk management.
IP Enforcement, Defense, and Litigation: Giovanna manages intellectual property disputes on a global scale, including, when necessary, litigating complex commercial claims involving copyright, trademark, trade dress, false advertising, and patent disputes in federal courts nationwide. She has handled patent post grant proceedings, patent litigation, copyright and trademark infringement litigations, trademark opposition and cancellation proceedings, and breach of contract actions. Giovanna has prepared validity and infringement opinions, open source software compliance opinions, software license agreements, non-fungible token (NFT) royalty agreements, technology transfer agreements, copyright publishing agreements, film production agreements, website terms of use agreements, and employee intellectual property agreements.
Open Source Software: Giovanna also advises clients on open source software and OpenChain compliance, open source patent issues, and developing and implementing corporate policies on using open source software.
Background: Giovanna has experience programming several programming, scripting, and modeling languages, including Java, C++, C#, Perl, CGI, Lisp, C, C Music, Javascript, XML, HTML, and Unified Modeling Language (UML).
Credentials
Bar Admissions
U.S. Court of Appeals for the Federal Circuit
U.S. Court of Appeals for the First Circuit
U.S. District Court, District of Massachusetts
U.S. Patent and Trademark Office
Massachusetts
Education
B.A. in Art History and Computer Science, Smith College
M.A. in Intellectual Property, University of New Hampshire School of Law (formerly the Franklin Pierce Law Center)
J.D., University of New Hampshire Franklin Pierce School of Law
Practice Areas
Agreements
Copyrights
Counseling
Design Patents
IP Audits
IP Litigation
Licensing
Open Source Software Counseling
Patents
Post-Grant Proceedings
Trade Secrets
Trademark Opposition & Cancellation Proceedings
Trademarks
Technologies
Artificial Intelligence
Biotechnology & Life Sciences
Blockchain
Business Methods
Computer Hardware
Computer Software
Electrical Engineering
Internet of Things
Mechanical Engineering
Medical Imaging
Mobile
Robotics
Speaking Engagements
"Longevity, Technology, and the Future of Medicine," Event Moderator, The Berkshire Innovation Center, May 18, 2023
"Recycled Materials Innovations," Event Moderator, The Berkshire Innovation Center, March 30, 2023
"Roundtable: Patents and Non-Fungible Tokens," Panelist, The United States Patent and Trademark Office and the U.S. Copyright Office Webinar, January 26, 2023
"Decentralized Domain Names: What Does DNS Look Like in Web3?," Panelist, Decentralized Future Council Webinar, November 10, 2022
"Non-Fungible Tokens: A New Frontier for Brick-and-Mortar," Panelist, The Berkshire Innovation Center, Pittsfield, MA, June 4, 2022
"Rise of Crypto Currency: Crypto, Blockchain, NFTs, and Beyond," Panelist, The Berkshire Innovation Center, Pittsfield, MA, March 31, 2022
Moderator for panel discussions on Blockchain and NFTs at the Casino Esport Conference (CEC), Las Vegas, NV, March 24, 2022
"Managing Open Source to Maximize Opportunity and Minimize Risk," Panelist, UNH Franklin Pierce School of Law Reunion Weekend, October 1, 2021
"TedX Berkshires - Ideas. Inspiration. Community. Event," Co- Organizer & Executive Producer for the Event, Lenox, MA, July 24, 2021
"Should you get in the Game? Understanding the Economics and the Explosion in Esports & Gaming," Event Moderator, MIT Enterprise Forum, April 7, 2021
"Protecting Your IP from Devaluation with OpenChain Compliance," Panelist, OpenChain Bi-Weekly Webinar, March 15, 2021
"Once Upon a Time in …Medical Device and Open Source Land," Panelist, MIT Enterprise Forum, Webinar, October 14, 2020
"The Technical Revolution of Esports, Gaming, Gambling, and Blockchain," Panelist, MIT Enterprise Forum, Cambridge, MA, October 29, 2019
"The Future of Blockchain Technologies," Roundtable Discussion at the LES Annual Meeting, Phoenix, AZ, October 22, 2019
"VC Briefing: Blockchain: 2020," Panelist, New England Venture Capital Association VC Briefing, Boston, MA, September 26, 2019
Moderator for panel discussion on blockchain and cryptocurrency, Casino Esport Conference (CEC), Las Vegas, NV, September 5, 2019
"The Esports, Gaming and Blockchain Technology Revolution," Panelist, MIT Enterprise Forum, MIT Stata Center, Cambridge, MA, November 6, 2018
Zen, Patents, and Open Source: Balancing the Viewpoints of Licensors and Licensees," Panelist, LES Annual Meeting, Boston, MA, October 16, 2018
"IP in the Emerging Blockchain-Driven Economy," Panelist, MCLE 21st Annual Intellectual Property Law Conference 2018, Boston, MA, June 14, 2018
"Blockchain, Bitcoin, and Beyond," Panelist, Boston College Technology & Entrepreneurship Council Event, Boston, MA, May 23, 2018
"Strategies to Reap the Benefits of Software Patents in an Open Source Software Environment," Presenter, Hamilton Brook Smith Reynolds Webcast, March 29, 2018
Blockchain and Cryptocurrency Forum, Panelist, Boston Bar Association, March 28, 2018
"Bitcoin, ICOs and Blockchain in Life Sciences: Hype or Hope?," Panelist, MassBio Annual Meeting, Cambridge, MA, March 21, 2018
"Legal Considerations for Blockchain Innovations and ICOs," Panelist, MIT Enterprise Forum, Cambridge Innovation Center, Cambridge, MA, January 30, 2018
"Legal Considerations for Blockchain Innovations and ICOs," Panelist, MassBio, Cambridge, MA, December 8, 2017
"Strategies to Reap the Benefits of Software Patents in an Open Source Software Environment," Panelist, 2017 Black Duck FLIGHT Conference, Boston, MA, November 8, 2017
"Law for ICOs and Blockchain," Panelist, Meetup at Alley, Cambridge, MA, October 24, 2017
"Strategies for Commercial Software Developers Using Open Source Code in Proprietary Software," Presenter, Hamilton Brook Smith Reynolds Webcast, October 4, 2016
"Blockchain Revolution," Presenter, TEDx Berkshires, Stockbridge, MA, June 13, 2016
"Blockchain Innovations are Changing the Digital World," Presenter, Hamilton Brook Smith Reynolds Webcast, March 30, 2016
TEDx Berkshires, Stockbridge, MA, November 2015
"Strategies for Maximizing Value of Intellectual Property," Panelist 1Berkshire Entrepreneurial Meetup, Stockbridge, MA, September 17, 2015
Professional Associations
Berkshire Innovation Center - Serving on their Board of Directors
Berkshire Bar Association
Boston Bar Association

Co-chair of Internet and Technology Subcommittee (IP Steering Committee)
Certifications
Black Duck Certified Open Source Legal Professional
Partnerships
OpenChain Linux Foundation Partner